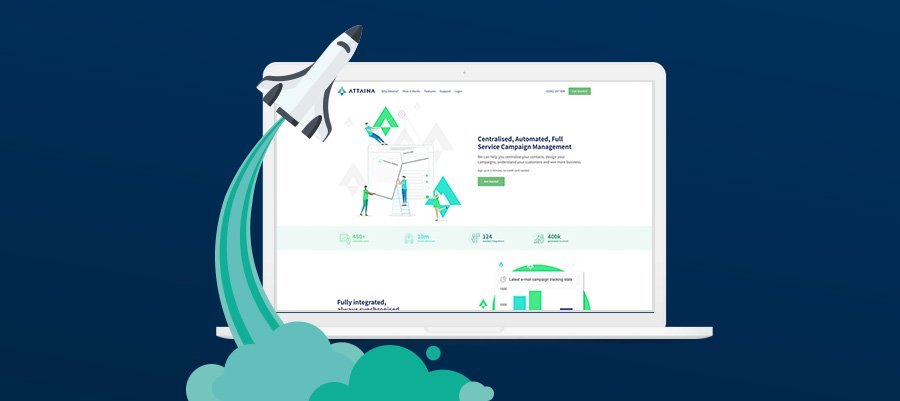 ATTAIN has launched a new website for its data management platform, which is now known as ATTAINA.
Following twenty years of developing data, digital and design services, we have launched ATTAINA to meet the growing demand for our dedicated data management platform – which is currently used by more than 400 organisations.
The move will enable the data team to focus on taking the hassle out of data management for our clients: from maintaining GDPR-compliant databases to creating targeted email marketing campaigns that increase revenue.
The ATTAINA platform will be supported with online and offline training packages, as well as dedicated account managers.
Jackie Salt, Customer Services Manager, said: "We are so excited to welcome this new chapter with the launch of ATTAINA.
We know that the reality of using several software packages – from PayPal to Salesforce – can make data management a real nightmare for organisations.
In a world where data is now king, it is critical for businesses to maintain up-to-date, centralised databases that are aligned with commercial objectives.
We're excited to be the data partner for hundreds of organisations nationwide."
Sign up for free to ATTAINA today, or get in touch with Jackie to find out more.