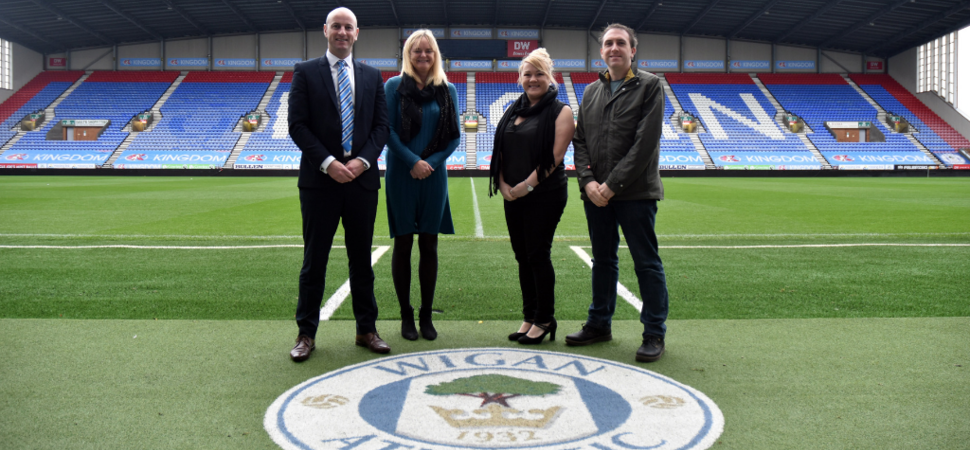 We're delighted to announce a new partnership with Championship Football Club, Wigan Athletic.
ATTAIN are now the official sponsors of the club's weekly podcast 'Latics Listen', which gives fans behind-the-scenes insight into the players, the management and the season's fixtures with exclusive interviews.
Commercial Manager for ATTAIN Jackie Salt says "As a proud Wigan business we are really excited to back our local football club.
"We have members of staff who are lifelong fans, so it is brilliant to align our promotional activity with a club that means something special to us as a team."
Since the podcast's launch at the start of the 2018/19 season, more than 20 tracks have been created, with 120 followers on SoundCloud and the highest listened to track at 2385 plays is with Emile Heskey. 
The podcast aims to keep listeners up-to-date with news, views and feature with Latics personnel from ex-players and managers to the current squad, and fans.
Jonty Castle, Head of Business Development and Customer Experience for Wigan Athletic, added: "The launch of Latics Listen, the club's official podcast, has gone extremely well, creating new, engaging content for our fan base. We are delighted to welcome ATTAIN Digital onboard as a club partner and look forward to working closely with the team over the course of the season."
To celebrate the partnership, we're offering fans a chance to win a half season card for the remaining home games of 2018-19 – as well as a complimentary Rigalettos hospitality upgrade for Latics v Birmingham City. Fans have until December 15 to enter.