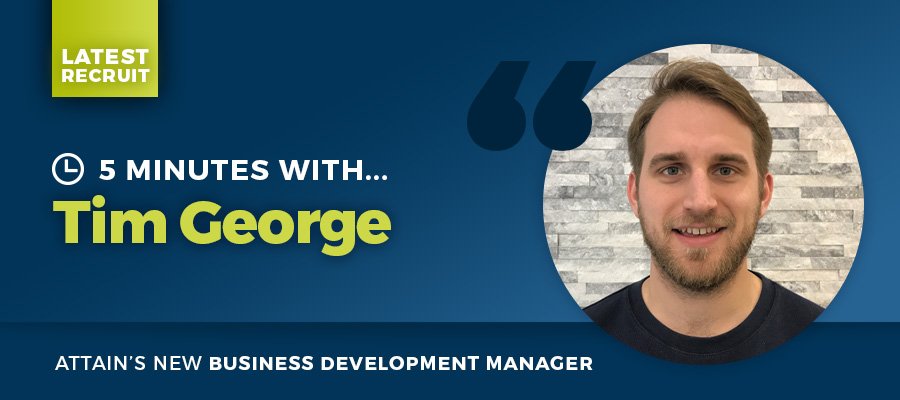 We're excited to introduce one of our latest recruits, Tim, who has recently joined the ATTAIN development team. He's already made such a positive impact on the team and workflow, we're so pleased to have him on board and look forward to seeing him grow even further into his role.
Tell us about your new role?
I am the Business Development manager for the ATTAINA Marketing platform, this will involve me working with Attain's current client base as well as demonstrating and promoting the platform to lots of new clients!
What appealed to you most about working at ATTAIN?
If I had to mention just one reason, they had developed their own marketing Platform to constantly offer the best solutions for all their clients. When a company is so forward thinking and adaptive this fills you with confidence!
What's the best thing about working at ATTAIN?
Easy, the TEAM !! I have never been made to feel so welcome. They are supportive and have a real confidence and belief in all that we are trying to achieve. 
Tell us something about yourself which surprises people
I play guitar and really enjoy Hiking!
Tell us something about an ATTAIN colleague which people might not know
James, one of our designers, was originally going to be called Christopher Robin by his parents!
What's your key digital marketing advice for new ATTAIN clients?
Don't mix your messages and strategise your marketing!