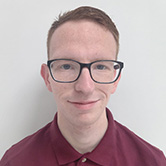 Ben Vernazza
Software Developer
Ben may be the youngest in the ATTAIN office, but don't let that fool you. He is fully immersed in Computing and has a well-rounded knowledge of the complete dev stack.
His attitude to challenge is admirable, and we are yet to see a development problem that he can't tackle.
He is a valued member of the ATTAIN development team and has an exciting career ahead of him.